WORLD'S FIRST LCEVC-ENHANCED BROADCAST CHANNEL AS PART OF WORLD CUP SHOWCASE BY GLOBO AND V-NOVA
The LCEVC-enhanced live video over-the-air (OTA) broadcast took place in Brazil during the Qatar World Cup.
The showcase featured the first-ever live end-2-end system for Brazil's next generation TV 3.0 and highlights the benefits of LCVEC in carriage of HDR and higher-bit depth information as well as compression performance.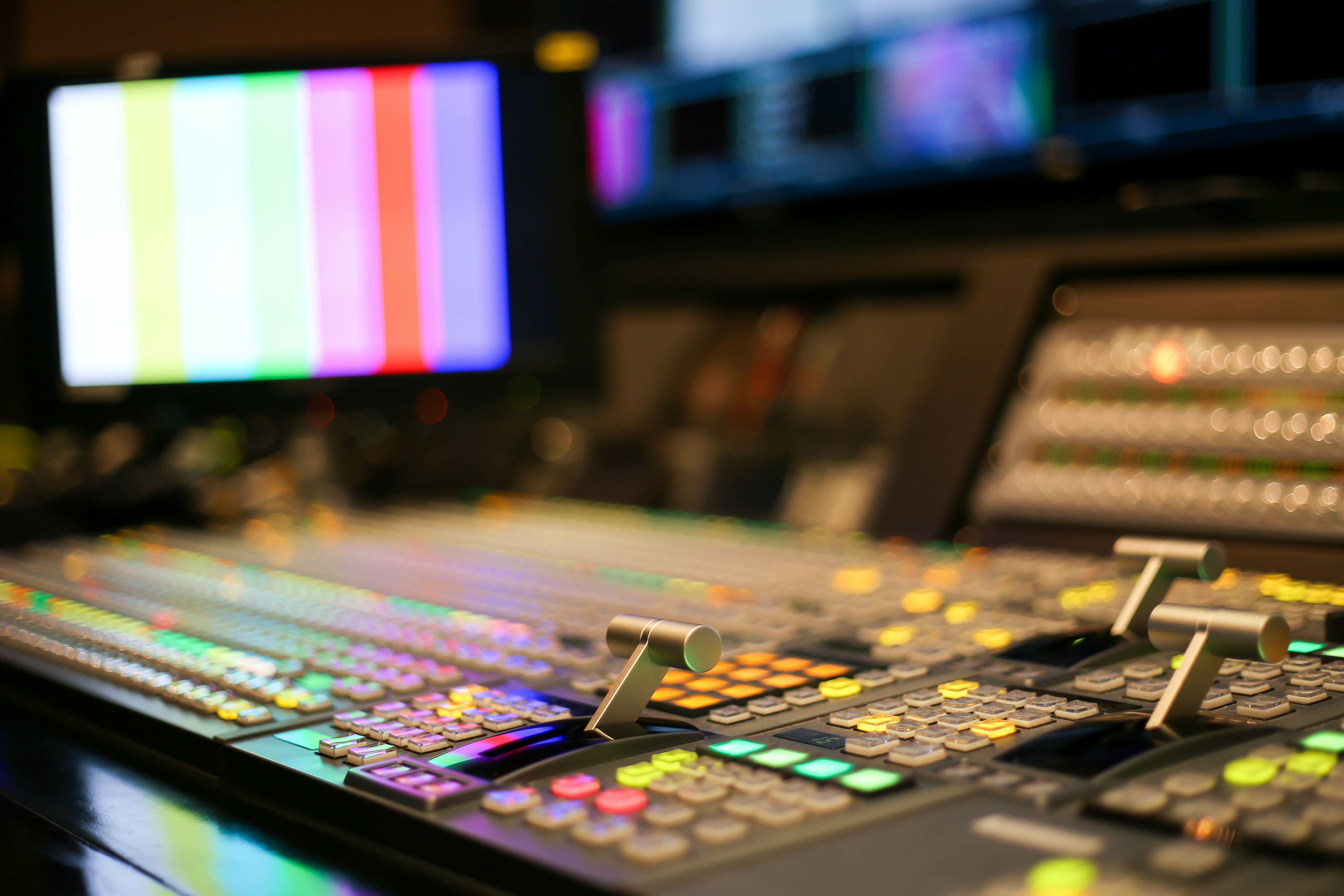 TV 2.5 Trial
The live broadcast channel leverages the enhancement layer of LCEVC to convert an existing TV 2.0 signal into an HDR 10-bit progressive channel for the enabled receivers. Transmission happens over the existing ISDB-Tb system and leads the way to the forthcoming discussions on inclusion of LCEVC in the TV 2.5 specification.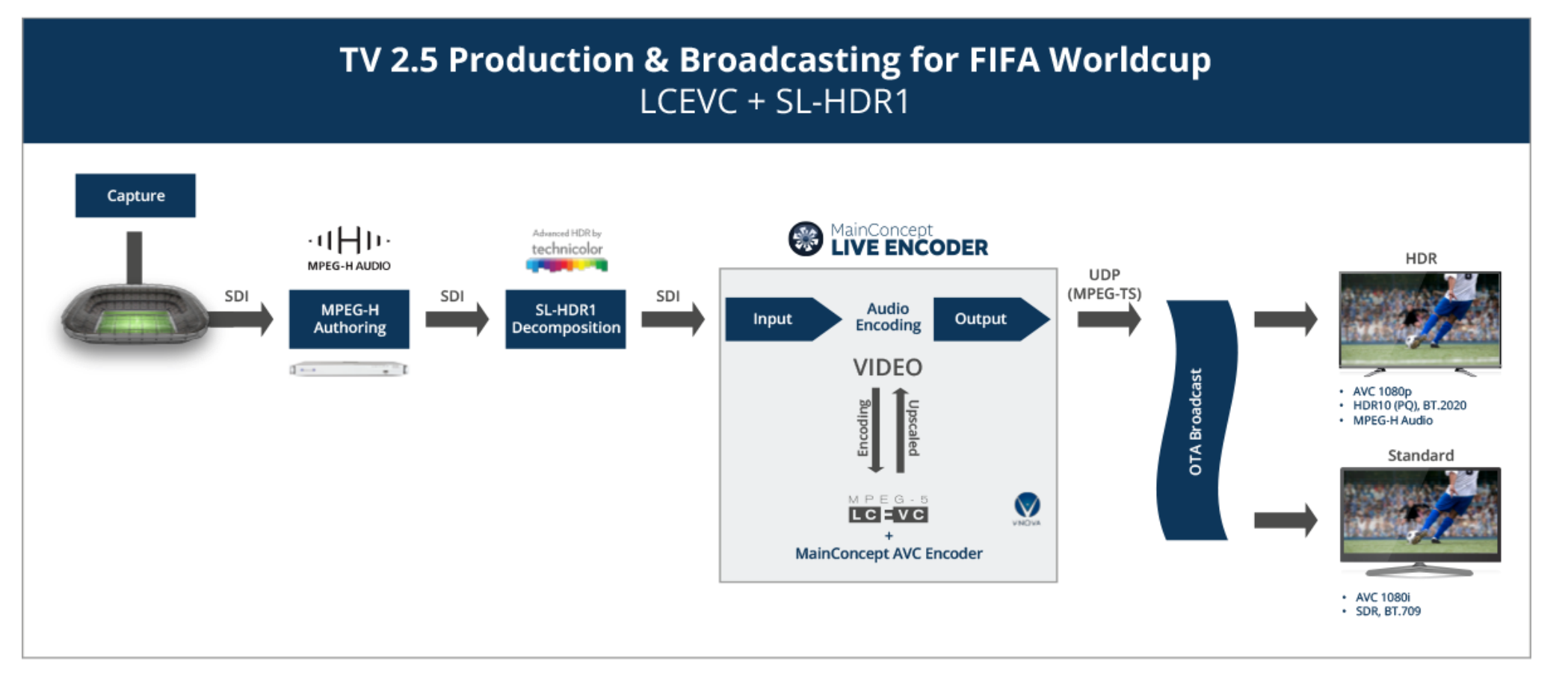 TV 3.0 Trial
The TV 3.0 video stream, uses LCEVC in combination with the H.266/VVC standard to provide a glimpse of the forthcoming TV 3.0 system, Brazil's next-generation DTT system which was specified by the Brazilian SBTVD Forum and is due to be deployed in 2025. It is the first time these technologies are being used in a complete end-to-end live production, to provide 4K HDR video with immersive and personalized audio. The system will facilitate the distribution of current and future formats, including 8K resolution, High-Dynamic Range (HDR), and Next-Generation Audio (NGA) to over-the-air broadcast (OTA) and over-the-top (OTT) streaming platforms.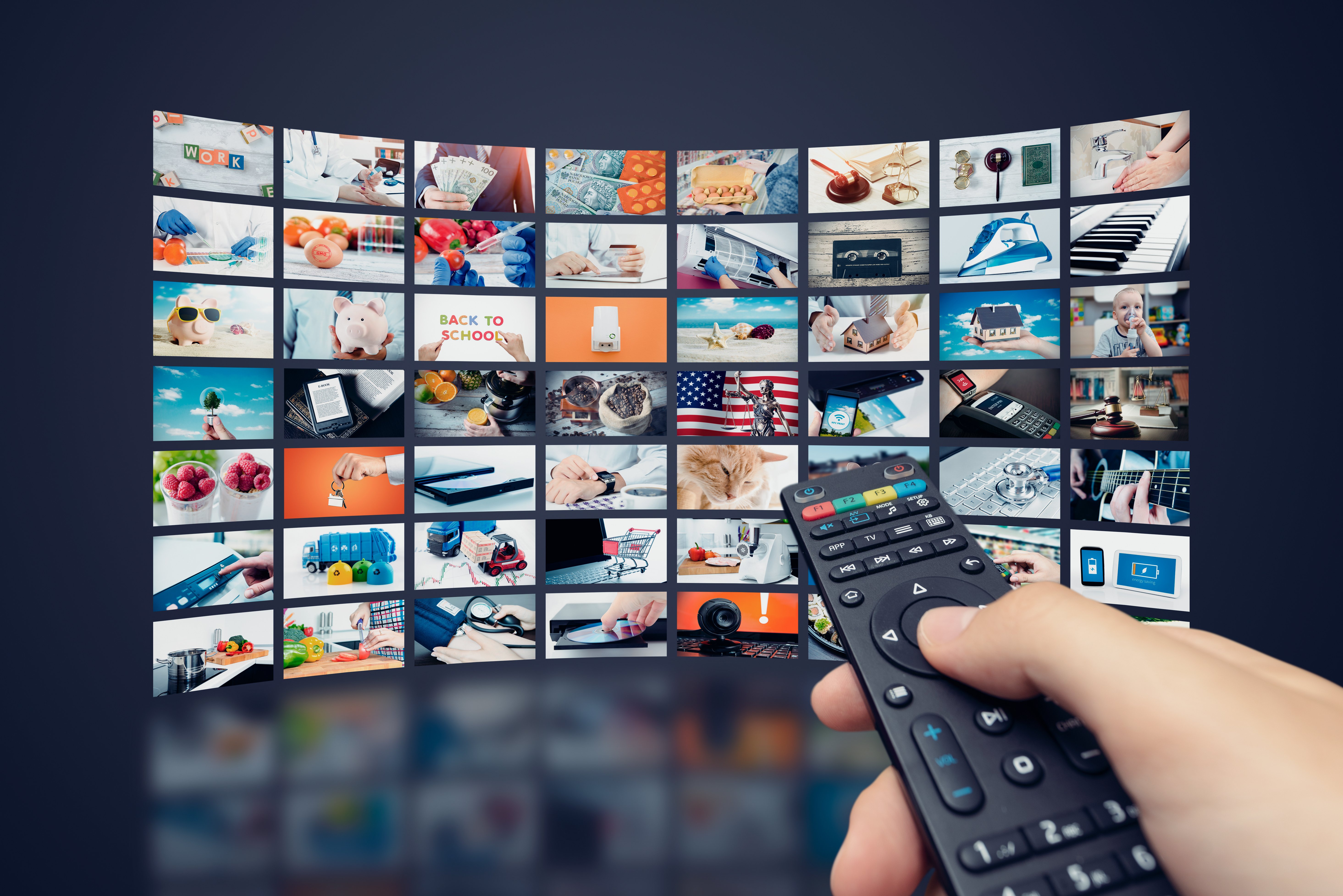 About MPEG-5 LCEVC
MPEG-5 part 2 LCEVC (Low Complexity Enhancement Video Coding) is the latest standard by MPEG and ISO. It specifies an enhancement layer which, when combined with a base video encoded with a separate codec, produces an enhanced video stream. It can boost the compression efficiency of any existing or future video codec, enabling higher quality at up to 40% lower bitrates. It also provides substantial compute savings (up to 4x) compared to using the base encoders in full resolution. It is suitable for software processing implementation with sustainable power consumption.
The enhancement stream provides new features such as:
Extending the compression capability of the base codec

Lowering encoding and decoding complexity

Providing a platform for additional future enhancements
Experience LCEVC yourself
LCEVC has a wide range of tools available to demonstrate its quality and compression benefits:
Choose between Live or VOD, bitrates, quality levels and, finally between different types of content to experience LCEVC enhancement.
The V-NOVA Platform enables fast and efficient encoding of MPEG-5 Part 2 (LCEVC) enhanced streams using V-Nova LCEVC for both Live and VOD content. The platform is accessible via flexible and easy-to-use APIs that can be integrated into any content management or distribution workflow.
"We are extremely proud to be a member of SBTVD Forum and part of this project with Globo. SBTVD Forum is leading the way in the convergence of broadcast and broadband TV and in deploying the best video and audio technologies to improve the quality of media and entertainment in people's homes. The Globo trials tangibly demonstrate the benefits of LCEVC in these systems. In the current TV 2.5 system, LCEVC adds a retro compatible HDR enhancement to the current digital terrestrial signal. In the upcoming TV3.0 system, LCEVC enhances VVC to provide the lowest bandwidth possible for a 4Kp60 UHDTV signal. The work done with Globo and our partners to demonstrate these capabilities live and on-air shows the growing ecosystem support for LCEVC and the feasibility of the roll out of this technology."
Join the conversation
LCEVC has an online community to foster debate and learning. Members are invited to share questions, ideas and opinions contributing to the community's shared learning.